Look tasty, fell the Xmas!
Christmas makes your eyes shine.
Look tasty, fell the Xmas!
Christmas makes your eyes shine.
Unique, remarkable, seductive.
Made in Tuscany! This is Fratelli Lunardi's chocolate biscuits, with big chunks of chocolate. A special recipe where chocolate meets the dough of the crumbly Cantucci. Moreover, the big chunks make the tasting experience even more special and unique, bite after bite.
Distinctive feature: one leads to another and another. And another one!
Crumbly dough, crispy almonds, unique taste.
Cantucci Toscani PGI with almonds, the original Italian biscuits from the Tuscany tradition. Simply perfect throughout the day, slightly crunchy and even tastier with a touch of genuine butter.
The classic, but extraordinary, Cantucci Toscani PGI.
Look tasty and smell good!
The smell of freshly baked bread in the morning, the good scent of home, of family, of an artisan Tuscan company that has been baking bread, along with sweet and salty products, for over 50 years. This is the smell of our own story. We are Fratelli Lunardi, we are two brothers who were born and grew up in Tuscany: a land full of tastiness and wonderful landscapes. A strong blood bond and a stronger one, made of common passions, bring us together. Genuine products, raw materials with a story to tell, eating well and seeking for unique tastes and pairings make our hearts beat.
Confectioners, bakers, brothers from Tuscany. Artisans since 1966.
We bake biscuits, Cantucci, leavened cakes and products baked in the oven. We produce Italian bakery in Tuscany naturally to respect every flavor nuance. We are passionate about taste and hand-made delicacies. We are Massimiliano and Riccardo, Fratelli Lunardi, and artisans since 1966.
Keep an eye, Christmas is coming!
The sweetest period of the year, when the desire for tasty products becomes even stronger. Our treats for the holiday season are more special than ever!
Food Shops by Fratelli Lunardi
You can find our selection of biscuits and Cantucci in our food shops in Quarrata and Pistoia. Every day, here we bake a variety of bread, schiacciata-bread, cakes and leavened products. Moreover, we prepare simple, genuine dishes. We select quality cheese and cured meat for our deli counters, and we offer a wide variety of food and wine products for the pantry, too. Professionality and love characterize what we do, for years now.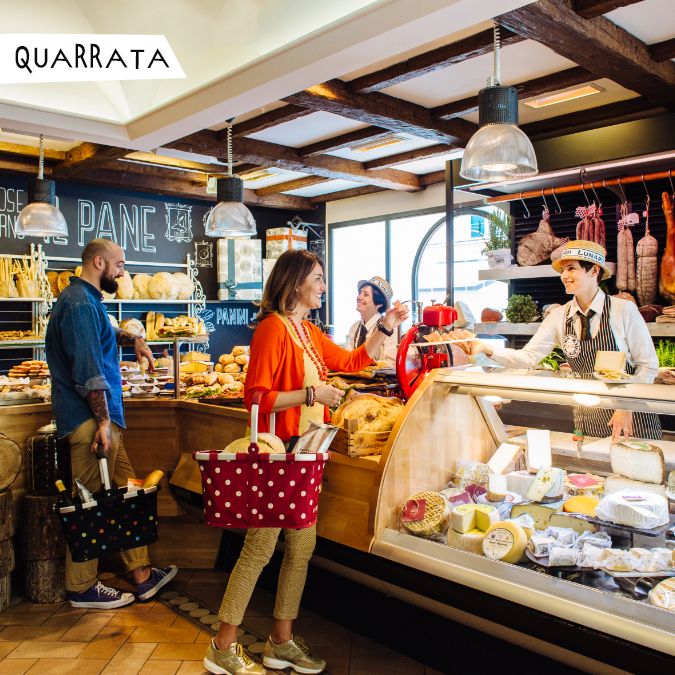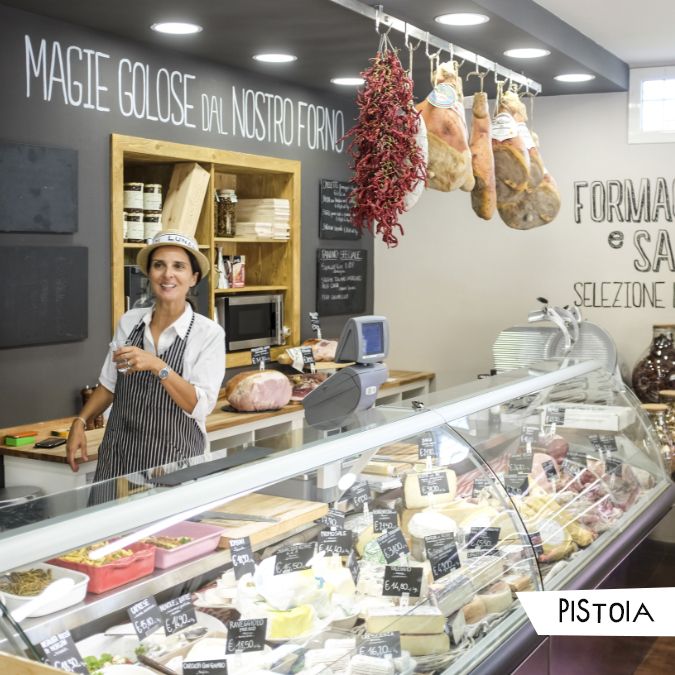 Collaborations, gifts, projects.
Business gift, taste and artisan quality! We have been cooperating for years with companies for the creation and personalization of artisan gifts, private label and co- branding projects. Every occasion in the year is the perfect moment to celebrate with the sweet quality of Fratelli Lunardi.