EASTER EGGS
The Easter Egg remains one of the most sought after desserts during these holidays, especially by children, attracted as much by chocolate as by the surprise!
Our Easter Eggs are different, because we make them with shortcrust pastry. They are therefore a baked product, a greedy and crumbly biscuit.
We make the classic shortcrust pastry with flour, sugar, eggs and good butter. we spread it well, pressing it a little to make it strong enough, then we prepare the shapes with the molds.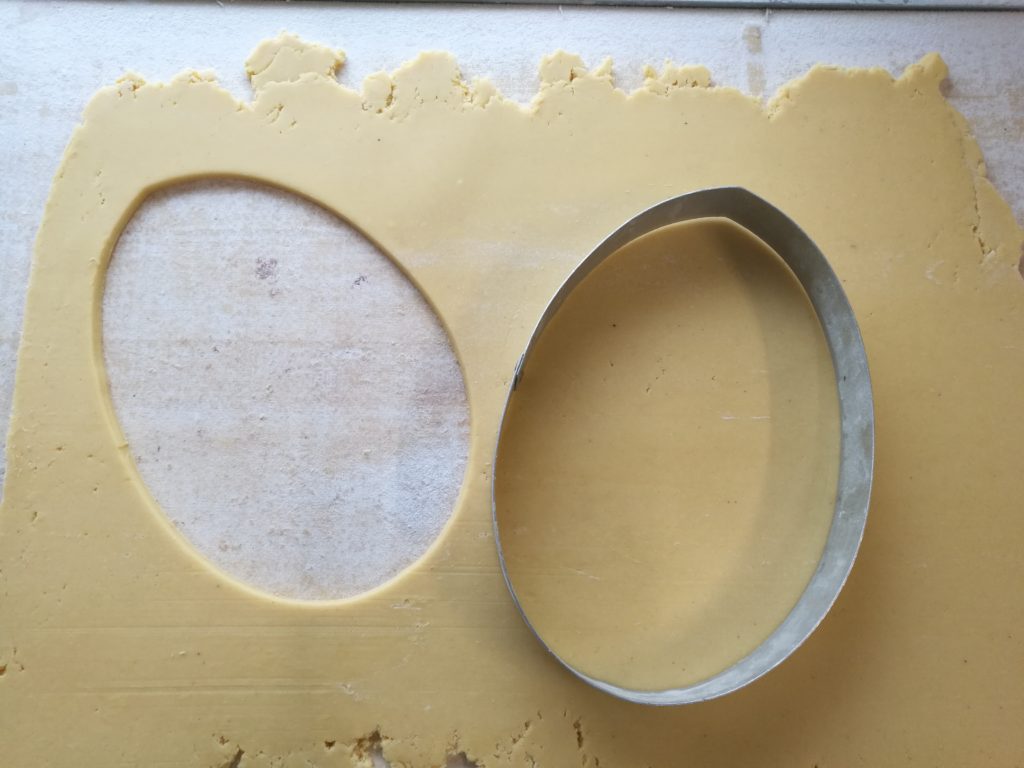 Then we brush them with egg and "comb" them so that they are beautiful for the party.
We quickly decorate them with the typical sugar devils, so that they are cheerful and all different from each other.
Then we bake them in the oven, they are ready when the shortcrust pastry turns brown.
When and how should they be eaten?
We start making them about 1 month before Easter, and being simple shortcrust cookies, they can be eaten every day: at breakfast with coffee, yogurt or juice, as a snack with tea or herbal tea, after lunch or dinner also accompanied by a good liqueur.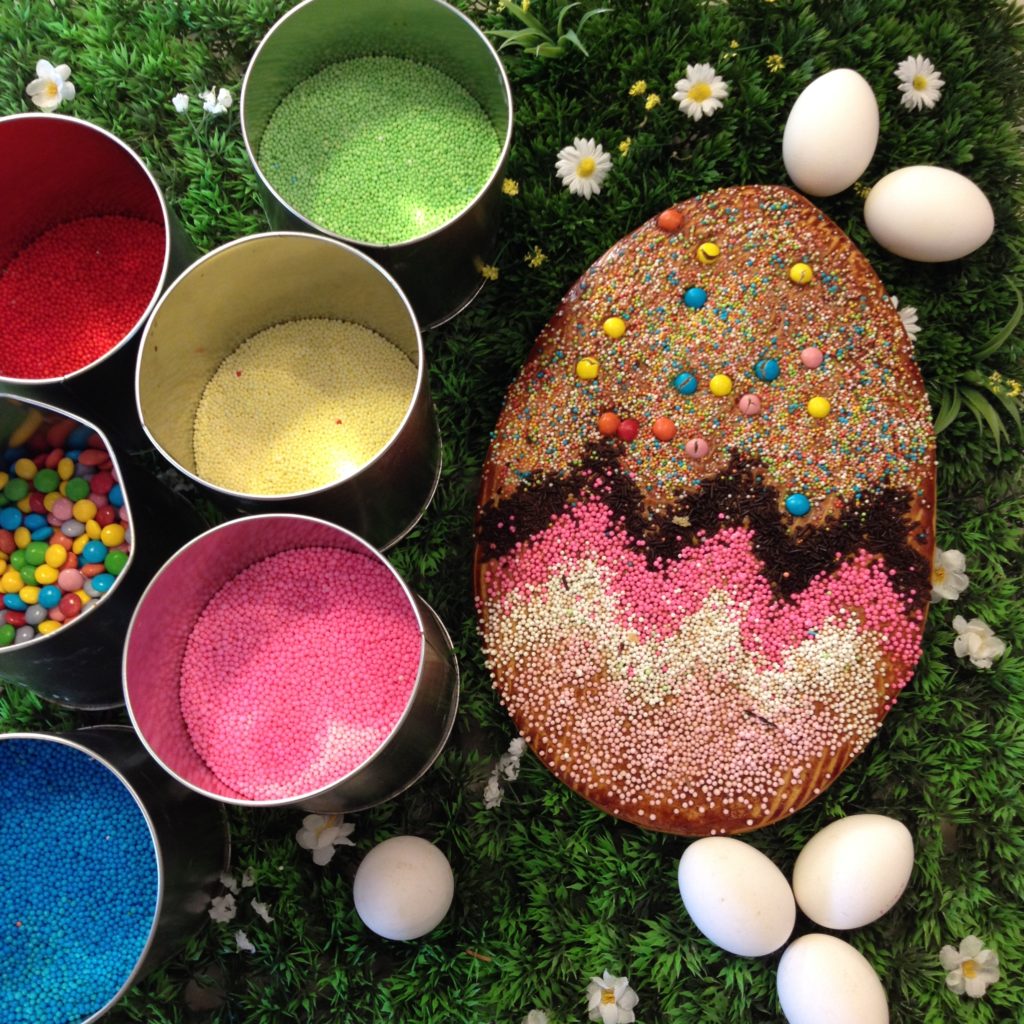 They are PERFECT for breakfast on Easter day, and for the Easter Monday snack.
In short, every occasion is good for our artisanal Easter Eggs, made entirely by hand, of delicious shortcrust pastry.
Happy Holidays 😉