VOLA COLOMBA VOLA
The Easter Colomba was born in Milan, the birthplace of Panettone, precisely to take advantage of the same machinery and the same dough of the lucky Christmas cake.
From Milan it immediately spreads on the tables of all Italians, with the most varied forms.
Let's read directly the words of Massimiliano Lunardi on how he does his Colomba.
"I've started making La Colomba when I was 16: in over 30 years I have refined the dexterity, the eye, the sensitivity, the organization of the entire process. It is a very long journey, the duration of which is largely decided by the yeast, because I work ONLY with sourdough yeast, without the use of starters (brewer's yeast).
Do you know what this entails?
Wait … Wait for the yeast to do its job, I have to remain available to its "moods", but it's worth it, especially in terms of digestibility, because the natural slow leavening respects our bacterial flora, without attacking the stomach.
In short, to make the Colomba, I need no less than 2 days. It starts at 4am when the baker starts to work the yeasts and, at 4pm, I can start with the first dough made with butter, sugar and organic egg yolks from free-range hens.
The dough rests overnight and, early in the morning, I add the very soft orange cubes. Only after an hour of rest I can break the dough and create the shapes. At this point the leavening starts and I just have to wait. How much? Dunno … 12 hours … 24 hours … Depending on how the yeast works.
To know when they will be ready, I just need to look at them, there is no other way.
When it's time, let's start glazing them: I make a cream with almonds, hazelnuts Piedmont GPI and sugar, and sprinkle them with whole almonds and granulated sugar. Now, go! Running in the oven for the time due to the weight. At the exit, to stay soft, I turn them upside down like all important leavened products (we still use knitting needles to grab them).
Once cooled, they are finally ready to be packaged… what a scent!
The Colombe by Fratelli Lunardi will remain fragrant and soft for 40-45 days, no more, because I don't like preservatives! "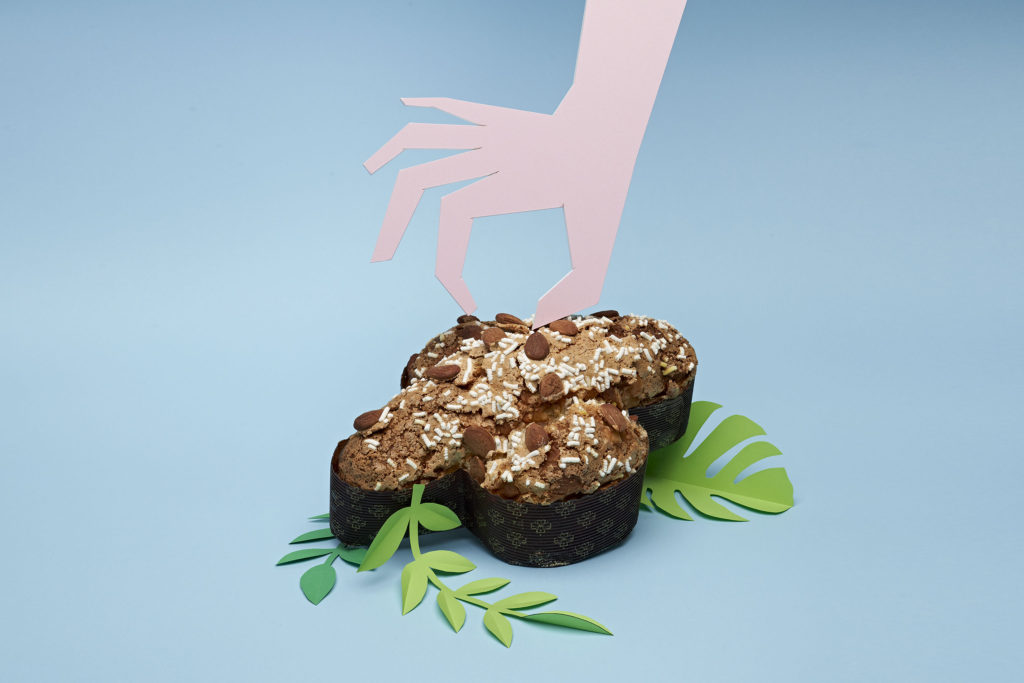 You can find our Colombe (close to Easter) in the best specialized shops in Italy, or even directly in our online shop: