Playing as Edward Scissorhands
We are lucky, we live surrounded by Pistoia's nurseries. It seems to be immersed in a huge garden, always incredibly well-kept.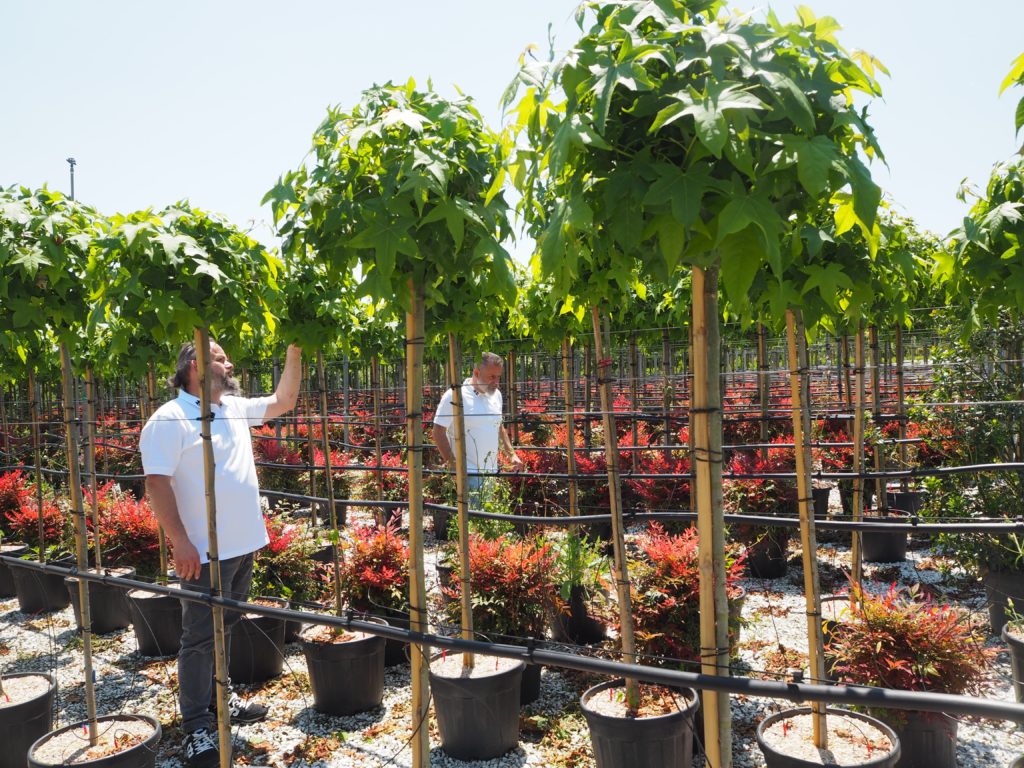 Nursery is the driving activity of our territory, the specialization and experience is such that the Pistoians are leaders in the world. A few kilometers from our shops we can admire their work.
Look at these animals made with topiary ars !!
Really impressive 😉
This is also craftsmanship,
this is also handmade,
this too is made in Italy.
And not just plants, but roses, lemons, carnivorous plants!
Everyone has their own specialty.
How much beauty, how much genius.
Impossible not to be inspired by it.
We tried too … following the exploits of Edward Scissorhands … but it is clear that it is not that simple 😉
We are waiting for you in Pistoia, plan your visit and among the many things to see… do not miss our shops in Quarrata and Pistoia (Bottegone) for a truly tasteful stop.
Here you can find all the information on timetables and our delicious proposals:
We thank the Vannucci nurseries for their hospitality who allowed us to walk in their beautiful Pistoia Nursery Park