Feast your sweet eyes!
We are aware that offering a good product is only the beginning. Then you need to add value to it, communicate said value and be able to sale it in the most effective way. Therefore, we surround ourselves of highly skilled professionals. We are a small commercial reality; nonetheless, we see offline and online communication as a crucial asset. It shall be treated with the same seriousness and important investments.
In 2020, we decided to redesign our brand logo and back it up with new branding actions, along with a study on packaging and how it could convey our vision. With our creative agency almagreal, we have studied a new dynamic and contemporary communication system.
Moreover, our presence on social networks is always polite, spontaneous, clear and elegant. We believe shouting is not necessary, taste argues for itself.
We put mind and heart in what we do. We cannot stand the idea that wisdom and tastes are going to flatten. We want the world being as it is: rich in its extraordinary diversity.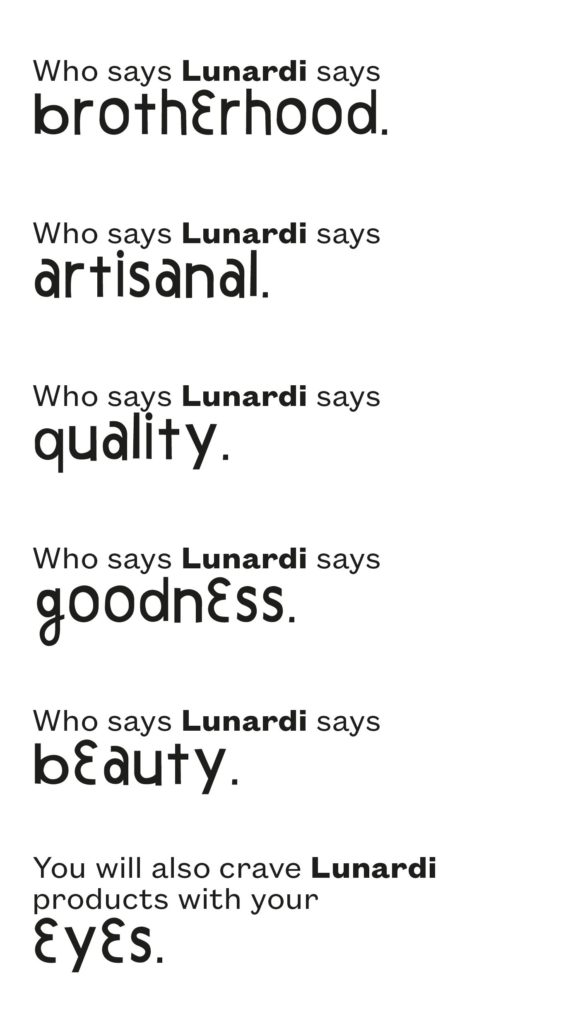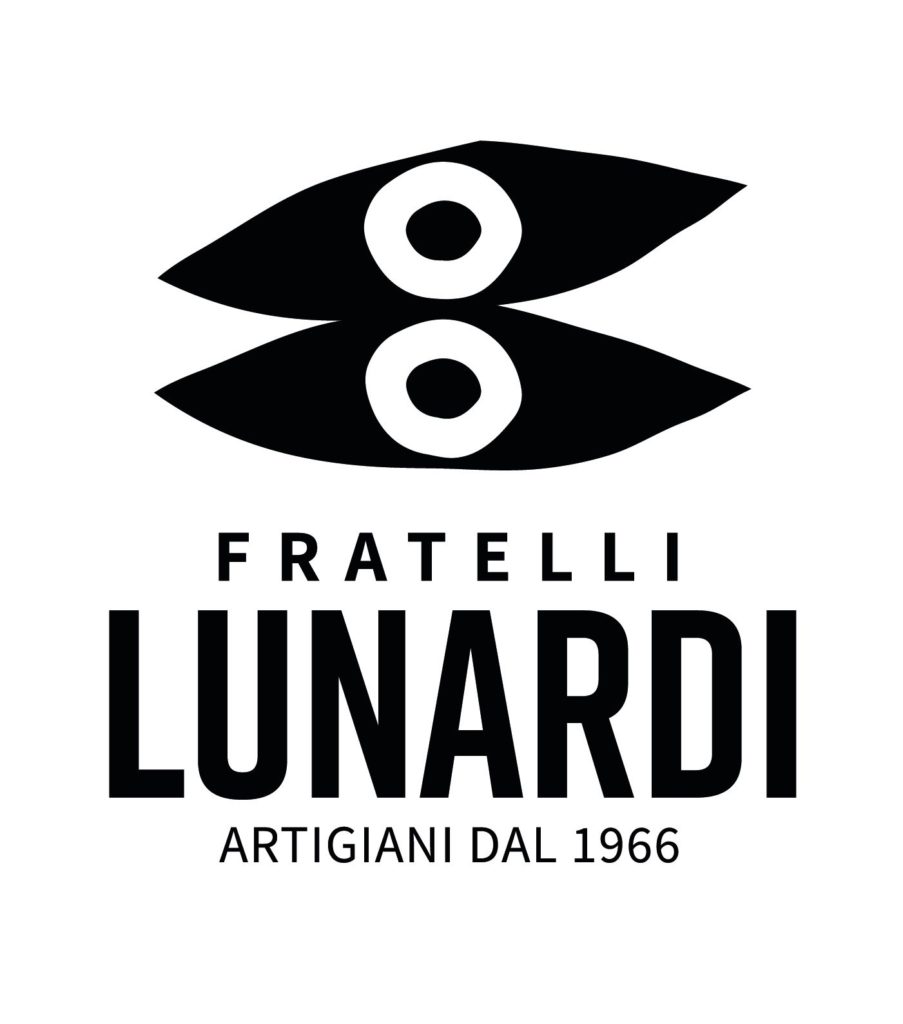 You will also crave Lunardi products with your eyes.
And we chose to speak mostly with eyes!
But not only.
Hands, to prepare.
Mouths, to taste.
Noses, to smell.
Teeth, to bite.