Discovering Pistoia
The weekly-magazine Panorama comes out with a Special Edition of Gran Turismo entirely dedicated to Italy. A trip to the much-loved Mediterranean peninsula, in search of perhaps a little less known but of a disarming beauty – is there something that does not deserve to be seen in Italy?
In the pages dedicated to Pistoia and Montecatini the reporters have no doubts… the Lunardi Brothers are a must! An oasis of unparalleled goodness and hospitality.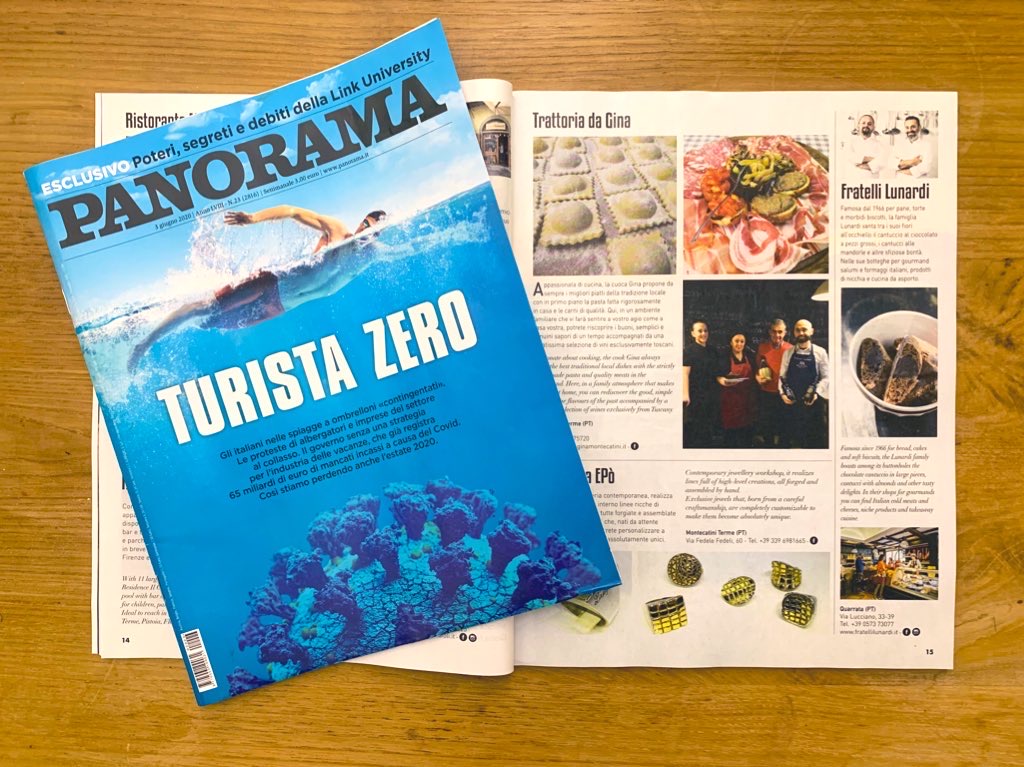 Accept the advice: in your wanderings, organize a stop in Pistoia (in 2017 Italian Capital of Culture) and come to visit us for a break and fill up on specialties.
You will make both eyes and mouth happy 😉
You will find us at the gates of Pistoia on the Fiorentina State Road at 556, or in Quarrata in Via Lucciano 33.
Keep an eye, out of the main routes you'll stay at your best!