OUR PANFORTE IS THE BEST according to Gambero Rosso
We are really proud to announce that our Italian artisan Panforte has been awarded 1st place in the 2020 ranking by Gambero Rosso, one of the most quoted Italian food magazine.
Here their beautiful words:
"Massimiliano and Riccardo Lunardi hit the mark.
Their Panforte Margherita is a masterpiece of craftsmanship. […]
Tall, beautiful and genuine, with a large quantity of almonds and candied fruit, a round and lively taste, controlled sweetness, centered aromas that recall the excellent quality raw materials, natural spices used with wisdom and balance but boldly.
Compact and pasty structure, with toasted almonds that give the crunchiness. "
How we do our Panforte?
Panforte is a dessert that challenges us a lot because it is halfway between confectionery and baked desserts.
To prepare it, we follow to the traditional artisan techniques, with three cooking methods:
the first in old copper pots to make the syrup,
the second to caramelize the candied fruit
and the third in the oven on a host.
We use orange, cedar and melon, candied – when possible – by us.
The acacia honey comes from the hills of Collodi, the Pinocchio's town near Lucca while Vanilla is just straight from the berries.
For the mix of spices – the great "secret" of Panforte – we rely on the Antica Spezieria Ciappi, well-known since the nineteenth century, in the heart of Florentine Chianti.
Why it is called Panforte and who is Margherita?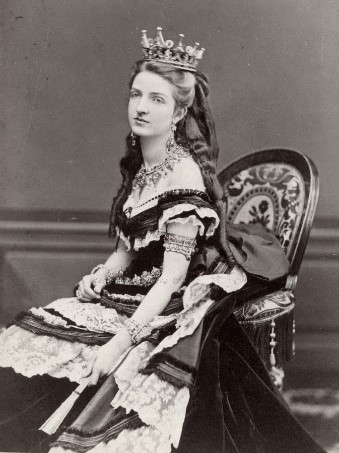 Panforte is a very old typical recipe from the town of Siena.
Just think that the first evidence dates back to the year 1000. Originally, it was more or less a honey-based focaccia and was therefore named "honeyed bread".
Later on, fresh fruit started to be added but it obviously fermented because of the heat: for this reason, the dessert took on a sour taste and its name was changed into Panforte.
To avoid the fermentation of fresh fruit, ingredients were changed again using candied fruits instead of fresh ones and it began to be prepared only on the coldest days, so it became typical of this period.
Since it was on the occasion of a visit to Siena by Queen Margherita back in 1879 that the modern version of this dessert was prepared for the first time, it took its name as a tribute to the Queen of Italy (the same one to whom the famous Pizza was dedicated!).
You can buy our Panforte Margherita directly from our shop on-line here: Panforte Margherita
Don't miss it!