Psss! Let me tell you a story – Artisans since 1966
We decided to take some interviews to explain who we are, what we wish for and how we work.
This is the second one, dedicated to our family story.
Our logo is represented by two cheerful eyes that happily move around and observe everything.
Look back: these tiny little eyes are looking the steps done, our past. We are artisans since 1966.
Who do we belong to? What's our family story?
Discover Massimiliano and Riccardo's answers in this interview.
Remember to set subtitles in English 
Look back - Artisans since 1966
Don't miss the other interviews,
Subscribe to our newsletter!
MASSIMILIANO
Massimiliano tells us that he learned as an adolescent from his father Luigi to work with the oven, the family sourdough yeast, and flours. His passion has always been baked desserts, which were missing in the shop, and above all the Panettoni, which make the "tare" to know-how.
He tells us about his luck in being able to use the special products that he takes directly from the shop, for his recipes.
RICCARDO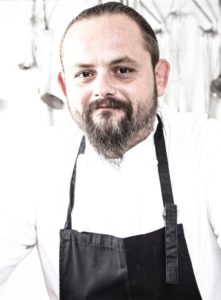 If he looks back, Riccardo sees his mother Roberta who taught him how to manage and organize the shop, and above all what it means to be at the service of customers.
He sees a company made up of people, people made up of meetings and relationships.
Did you already taste all our delicious biscuits?
Location: we thank our friends Parentesi Quadra who welcome us in their showroom